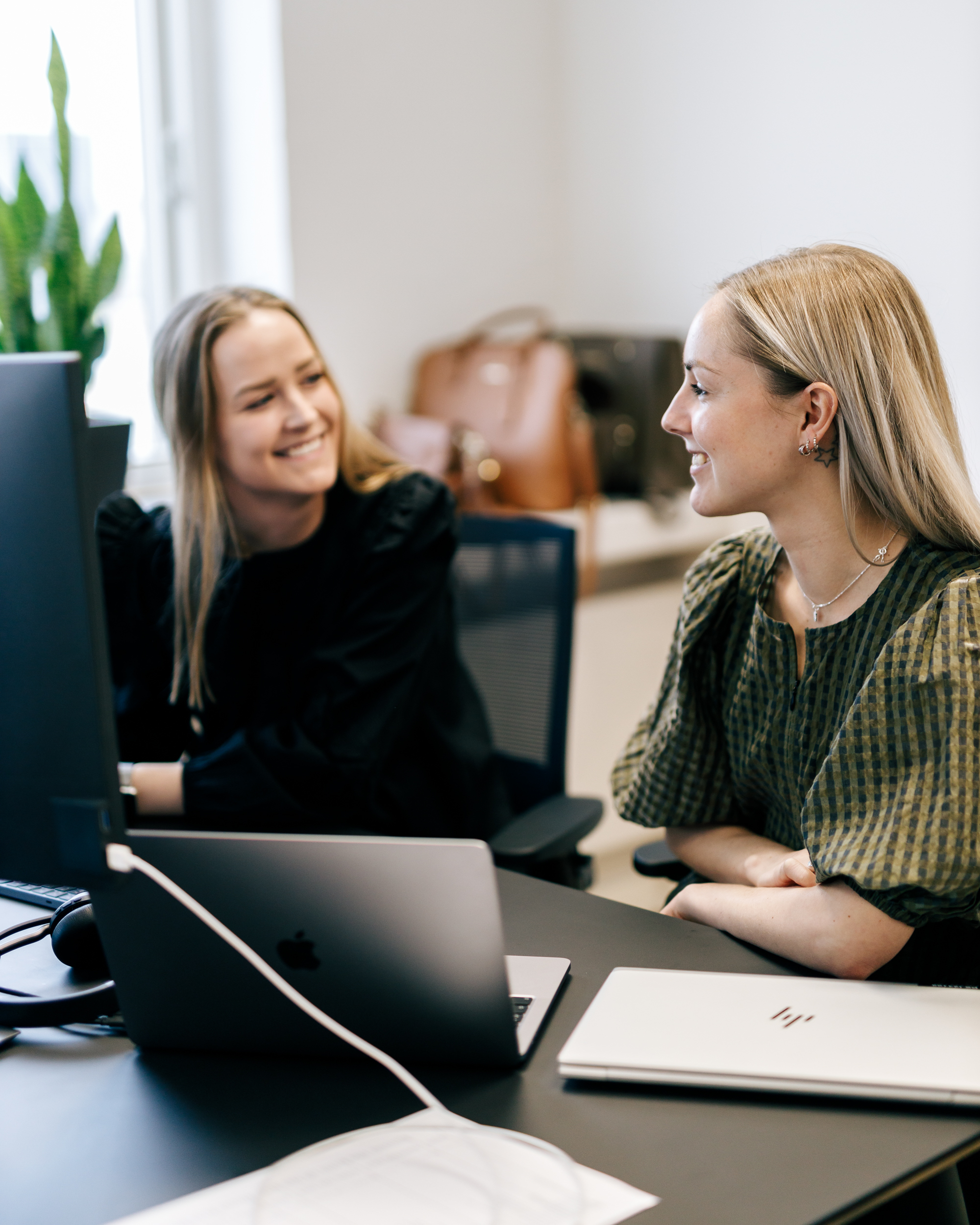 Job at Nobly?
Nobly is doing well, and we are constantly looking for new colleagues
Nobly is on a positive growth journey due to the skilled and good employees who make every effort to deliver a proper job at a high professional level daily. We ensure the good delivery and the vision of being a market leader, because we are a company and a workplace with a clear direction and a human space.
Low ceilings
Nobly is a workplace where the professional and proper handling of customers goes hand in hand with our daily 'easy going' culture. As an employee of Nobly, you are part of a team across our departments in three countries: Denmark, Norway and Sweden, where the ceiling is low and a flat structure in daily life.
Changing everyday life
If you are looking for a job with us, you must be willing to be part of a growing company. This means that changes and room for mistakes, alongside. changes and adaptations are part of both culture and everyday life. We work hard every day to do the right thing – whether it is for customers or as an organization. All activities are perfomred with a smile and surplus to help colleagues. We believe and trust that each individual always makes an effort and is thorough. Individual responsibility is therefore important and expected. But if help is needed, a colleague is always ready.
Strong unity
It is not only professionally that we make an effort. We also make an effort to cultivate community and togetherness. In an employee survey focusing on the social life of Nobly, the employees described the company's culture in three prominent words: Fun, flexible, and togetherness. Thereforen, in a busy day there must also be room for respite and fun activities. A trip to the cinema, a bowling evening, a restaurant visit and much more are therefore common initiatives that enjoy great support from all employees. We put energy into getting to know each other – both professionally and socially.
Vacancies at Nobly
Technical Lead for Development team
We need a strong profile to further develop our development team in the role of Tech Lead, who is motivated by working with customer solutions.
Implementation Consultant
Seize an exciting opportunity to become part of our skilled teams of consultants who advise and implement Content Service solutions for larger companies in the Nordic region.
Implementation Consultant Norway
Take the opportunity to become part of our skilled team of consultants who work as consultants and executive consultants of Content Service solutions for larger companies in the Nordic region.
Search unsolicited
With a solid IT-technical basic understanding, close collaboration with the customer and elemental tasks, operations, and support cases.